Video element uses an innovative optimization technique. It provides a smart way for embedding YouTube, Vimeo videos to your page without sacrificing page speed.
Following key features makes the element unique –
Loading Time Optimization – element embeds the thumbnail image of the YouTube/ Vimeo video instead of the actual video.
Custom Thumbnail Image – Set a nice thumbnail image for video with overlay color.
Play Button Customizations ( Supports Image, Icon ) – Set icon or image as a play button with hover animations.
Here is a comparison between page speed – Embedding video with Traditional way vs Embedding video with Video element.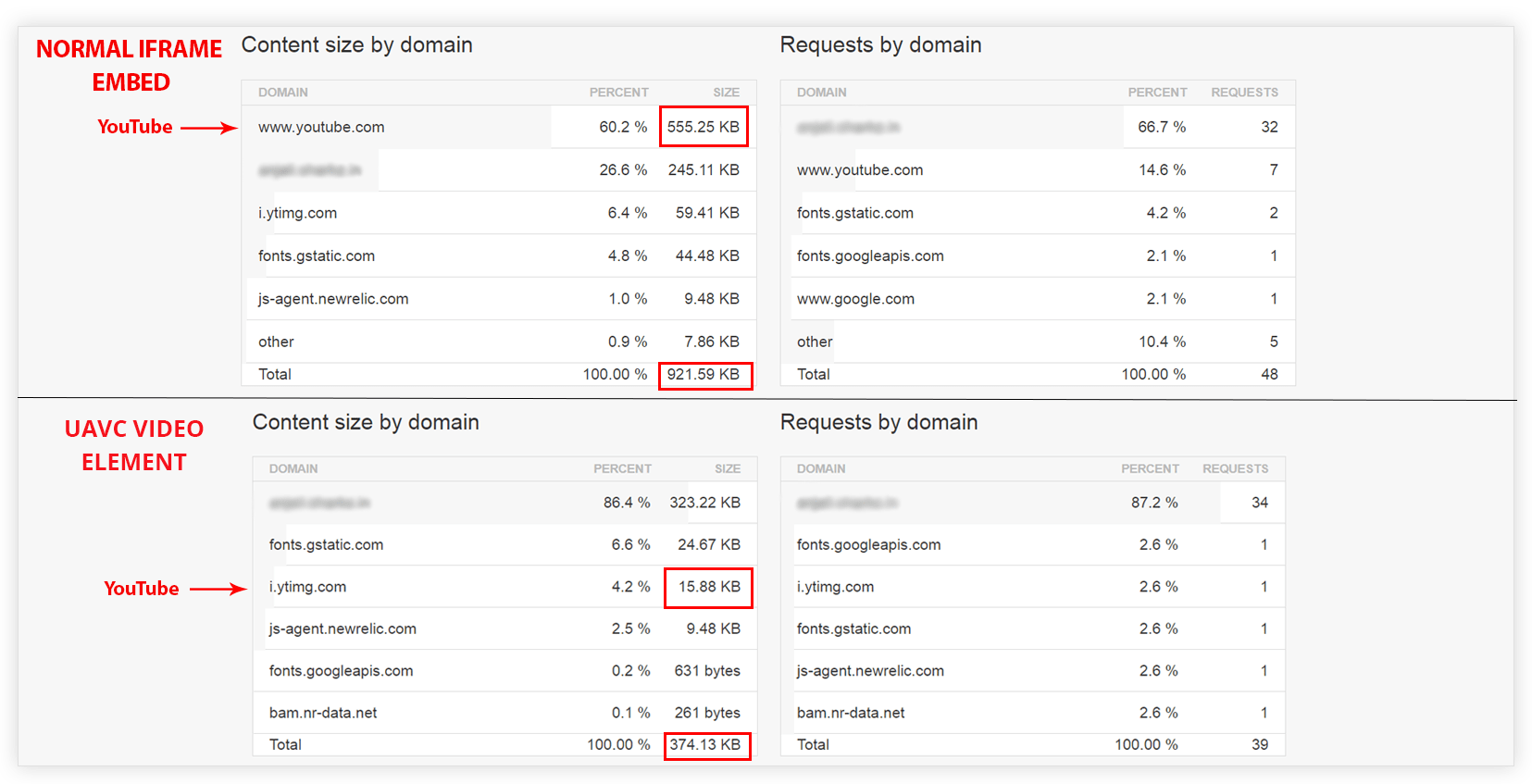 Make sure to activate the Video Element from dashboard settings. From the dashboard navigate to Ultimate > Modules and turn on the toggle for Video.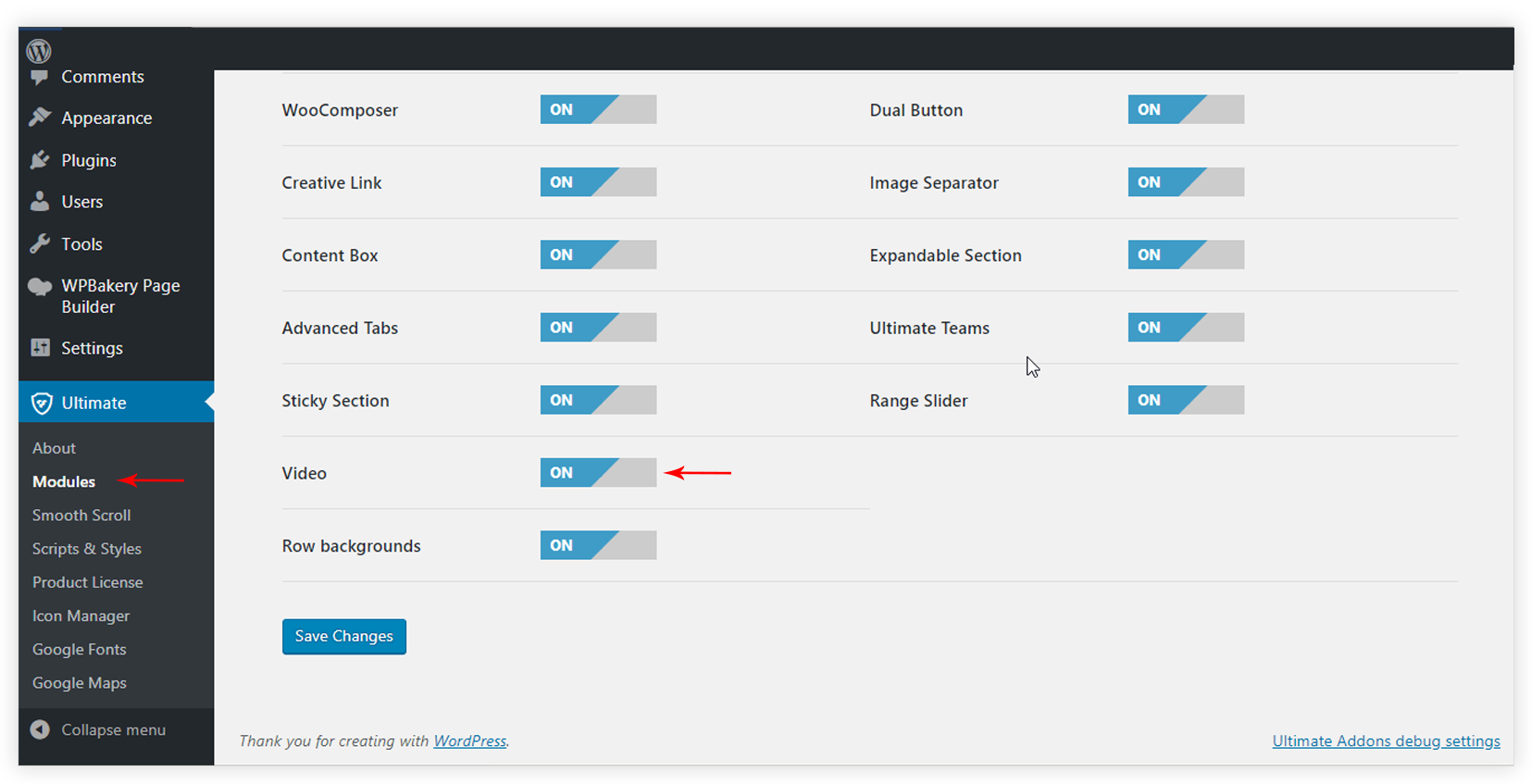 The element allows embedding video from YouTube and Vimeo.
Video Options For YouTube video
Autoplay

: Video will play automatically on the page load.

Suggested Videos

: After the video you're watching ends, the player window shows a grid of "suggested videos." These video suggestions are chosen automatically from YouTube's public video list.
– If set to hide – the player will display related videos from the same channel as the video that was just played.
– If set to show – the player will display the related videos from the random channels.

Player Control

: Choose whether to display controls like play, pause, volume controls, full screen and more.

Mute

: Allows muting the video.

Modest Branding

: Prevent the YouTube logo from displaying in the control bar.

Privacy Mode

: This prevents YouTube to store the visitor's information on your website unless they play the video.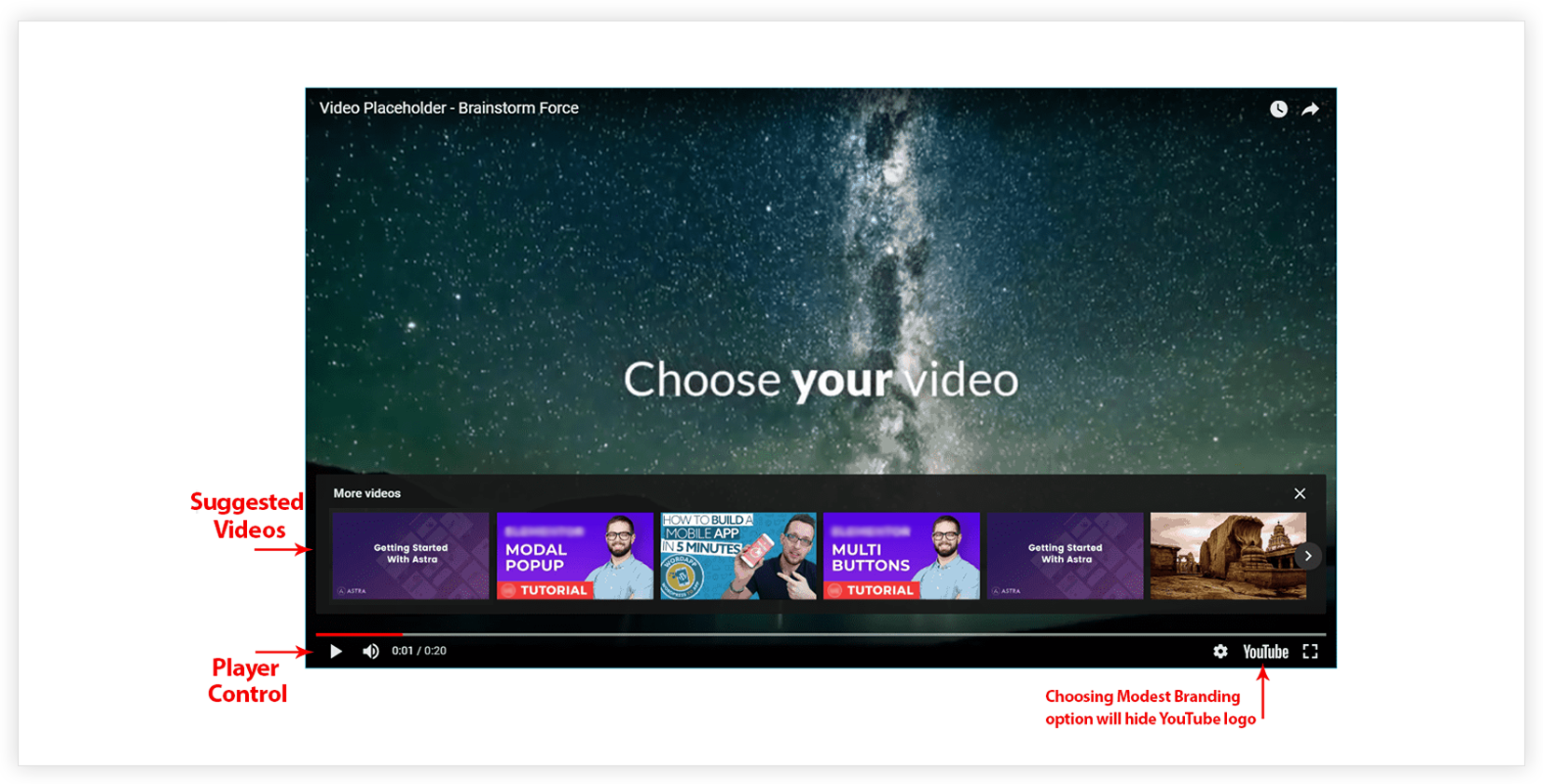 Video Options For Vimeo video
Autoplay

: Video will play automatically on the page load.

Loop

: Choose a video to play continuously in a loop. The video will automatically start again after reaching the end.

Intro Title

: Displays title of the video.

Intro Portrait

: Displays the author's profile image.

Intro Byline

: Displays the author's name of the video.

Controls Color

: Set color for the video player controls.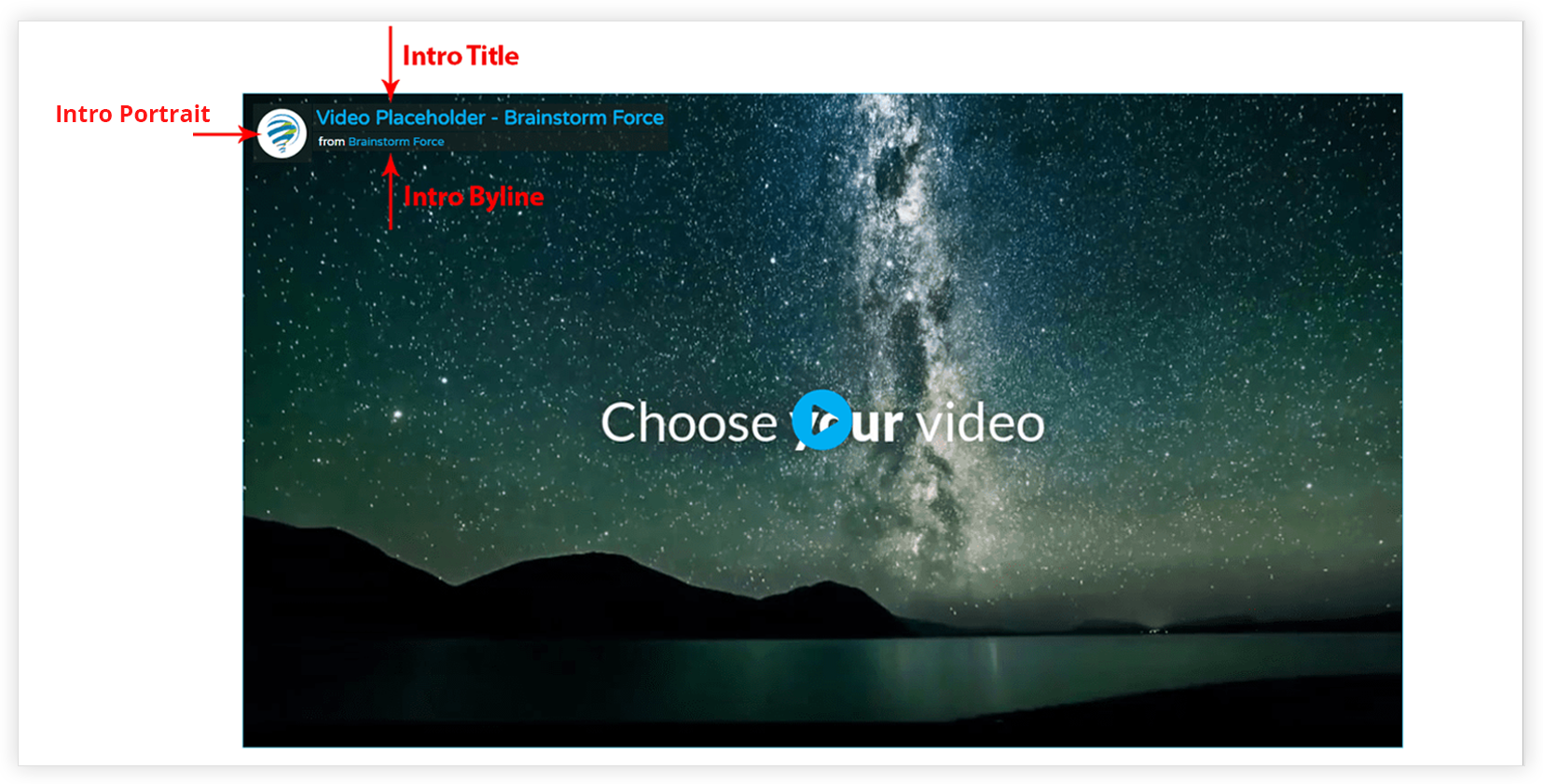 Set specific play time for video
The element allows entering –
Start and End time for YouTube video
Start time for Vimeo video
When a user clicks to play the video, it will start playing from the defined start time and will stop at the defined end time.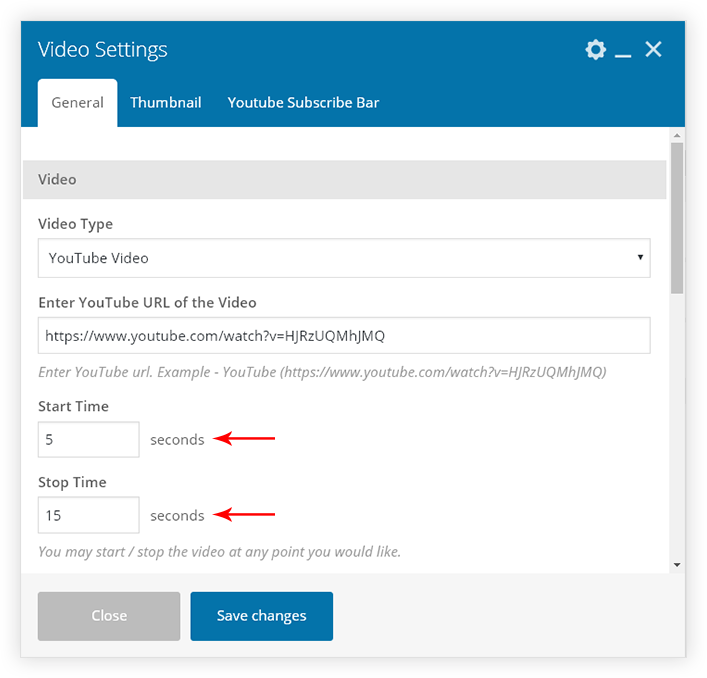 Note:
1. To embed videos, enter a full link for the video.
For example,
For YouTube video –
✔️ Valid link: https://www.youtube.com/watch?v=aqz-KE-bpKQ&t=3s
✖️ Invalid link: https://youtu.be/aqz-KE-bpKQ
For Vimeo video –
✔️ Valid Link: https://vimeo.com/274860274
✖️ Invalid Link: https://vimeo.com/channels/staffpicks/274860274
Related Documents:
How to Set Thumbnail Image for Video?
How to Style Play Button?