WordPress version 4.2 did produce some issues in the link selector APIs of the Visual Composer itself and if you try to add a link, it results in "undefined" link.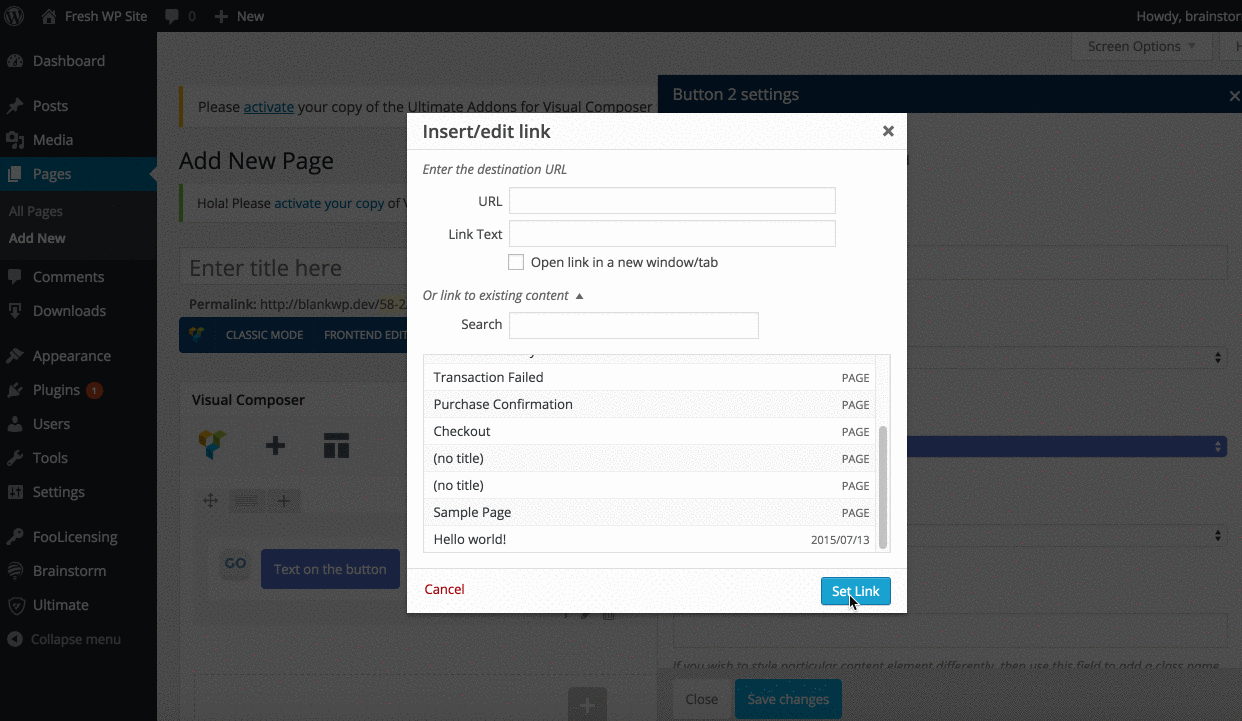 (Not in our addons plugins as we only use APIs of Visual Composer for the Select URL functionality, Even if you deactivate our plugin completely and try use the elements VC provides by default – like Button 2 & Call to Action Button 2, the link selector wouldn't work.)
WPBakery – authors of Visual Composer have fixed this in the release 4.5 and in order to fix this on your end, you would need to update Visual Composer to the latest possible version. If that plugin came bundled with your theme, please contact the developers of your theme and request for the latest version of Visual Composer.
---
Meanwhile, you can try this fix, which might work in most of the cases –
Login to FTP
Go to -> wp-content/plugins/js_composer/assets/js/params/
and delete composer-atts.js (or rename)
Now, download updated composer-atts.js here – http://bsf.io/ykui8 (right click to save the file)
And upload it in wp-content/plugins/js_composer/assets/js/params/ folder on your FTP.
You're still recommended to update Visual Composer to the latest version for best compatibility with WordPress version 4.2 +